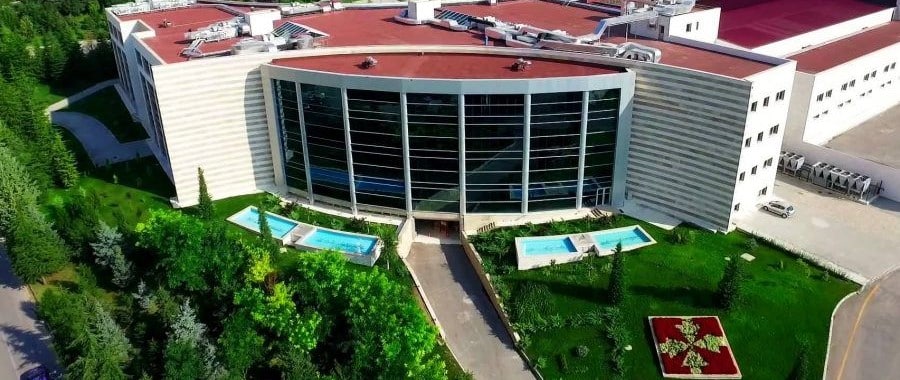 Establishment date :  1994
City :  Istanbul – European section
Type of university : Private
Language of study : English – TURKISH
Local rating: 34
World Ranking: 1887
Number of students: 9000
Number of specialties: 70
Nearly three decades ago, specifically in 1994, Bashkent University was established in the capital of Turkey, Ankara; To be one of the most important Turkish higher education institutions and among the fifty most powerful Turkish universities, with an advanced position in the world rankings of universities , and it is the first private Turkish university in the health field.
Accreditation and Licensing:
Baskent University is licensed by the Turkish Higher Education Council Yök and is accredited in European countries, most countries of the world and the Arab world, especially Jordan and Egypt. You can contact the registration department of  Mekki Group   to obtain all the recognition details for your country.
University vision and goals:
The vision of Baskent University is to become an international brand and an educational institution that provides high-level education based on scientific production in all areas of advanced health practices, and transforms it into an added value locally and globally.
Baskent

University in numbers:
Colleges 11

 Institutes 7

 Language Institutes 1

Specialties 70

 Students +18000

Alumni 39500

World Ranking 1887

local ranking34
Baskent University is one of the first private universities in Turkey, and the first private university to offer medical specialties. The university has distinguished itself in various aspects of university life, which made it one of the most growing Turkish universities and attracting students, and its advantages are:
It is a leading educational institution with great experience in the educational field.

Baskent University adopts a policy of providing the best quality of education, through constant evaluation of its study programs, and providing students with all the latest developments in modern science.

Its educational staff employs an educational staff who is considered one of the strongest educational cadres in Turkish universities, and its number is 1,500 professors and academics.

This university provides its students with the possibility of studying and training in the most powerful European and international universities, as it is a member of the Erasmus Student Exchange Program funded by the European Union, in addition to having many partnerships with Turkish and international universities.

Baskent University owns many hospitals, research centers, medical centers and dialysis centers in many Turkish states, including Adana, Izmir, Istanbul and Konya, which allows its students the opportunity to train and gain practical experience in addition to academic study, and provides them with a job opportunity after graduation.

Its infrastructure is one of the most advanced university infrastructure and includes various sports, cultural and social facilities, and it is available to students 24 hours a day, so students spend a lot of their time after studying at the university.

Bashkent University owns a huge university library with an area of ​​12500 m. It is one of the largest university libraries in Turkey and contains more than one million books.

The university raises the slogan of education first, but it does not neglect the entertainment aspect, but rather works to provide many recreational services for students, making the university for them their second home, such as playgrounds, gyms, restaurants, cafes and other facilities.
The main campus of Baskent University is located in the capital, Ankara, specifically in Baglca district, which is far from the city center and is characterized by the tranquility required for a successful educational process. The university provides free shuttle buses between the university campus and the city center of Ankara.
Baskent University provides student housing near its campus for male and female students, which is a distinguished housing that contains all the needs and services necessary for the student, and the registration fees for housing vary according to the number of people in the room.
Registration requirements:
high school certificate

Passport copy

Personal Photos

Registration Form
You can find out more information, details, grants and offers by contacting Mekki Study.
Fatih Sultan, Bağlıca Kampüsü, Dumlupınar Blv. 18.km, 06790 Etimesgut