Cyprus University of Health Sciences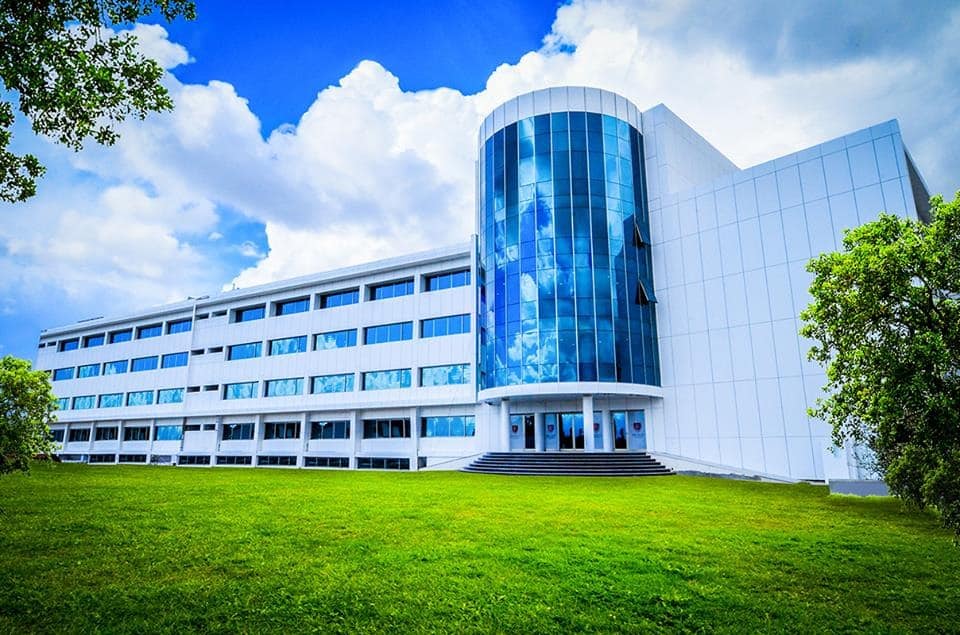 Establishment date :  2016
City :  Cyprus
Type of university : Private
Language of study : English – TURKISH
About the University of Cyprus for Health and Social Sciences:
Cyprus University of Health and Social Sciences was established in 2016 in the city of Güzelyurt in Turkish Cyprus , to be the only university in Turkish Cyprus specialized in the field of health and social sciences. Research in North Cyprus in terms of laboratories and treatment application centers equipped with the best equipment and modern tools in various departments.

Cyprus University of Health Sciences is one of the Turkish Cypriot universities accredited by the Turkish Ministry of Higher Education and recognized in various countries of the world and some Arab countries.
University vision and goals:
Develop educational curricula that meet international education standards to raise the level of knowledge and learning among its students and provide them with the professional skills required by the business world today, and to be leaders who are confident in their abilities to solve the problems they may face and contribute significantly to meeting the needs of society.
The vision of the University of Cyprus for Health Sciences is to reach the status of international universities, obtain local and international recognition, and provide generations to be emulated at all levels.
Cyprus University of Health Sciences Campus:
Cyprus University of Health Sciences has a university campus characterized by its contemporary urban construction. It has prepared a campus for its students and academics that meets all their needs for innovation, research and expansion of their ideas. It has designed classrooms attached to laboratories and laboratories that support them in refining their knowledge and applying it on the ground. Achieving their dreams and helping them to adapt to student life such as a career planning center and a psychological counseling center. It has prepared all social and sports facilities such as restaurants and cafes, a fitness center, sports and outdoor fields such as football and basketball courts, in addition to a huge swimming pool, thus ensuring that it is not only an educational institution, but rather a model for a life rich in learning and vitality. .
Quick information about Cyprus University of Health and Social Sciences:
On its campus, there are 6 colleges (Faculty of Medicine, College of Dentistry, College of Veterinary, College of Social and Human Sciences, College of Nursing, College of Pharmacy), two institutes, a vocational school for health services and a college for graduate studies.
The university has prepared 25 laboratories and laboratories equipped with modern medical technologies and advanced equipment to provide high-level training levels.
Cyprus University of Health Sciences cooperates with 10 famous hospitals in the health sector through which it provides realistic trainings to students.
Recreational and artistic activities are held at Cyprus University of Health Sciences by 9 student clubs of various orientations that contribute significantly to enriching student life there.
Advantages of studying at Cyprus University of Health and Social Sciences:
Cyprus University of Health Sciences relies on the English language in addition to the Turkish language and has prepared for its students a preparatory school for the English language through which their language skills are developed and their interaction with global educational and training activities is guaranteed.
Students of the Faculty of Dentistry at Cyprus University of Health Sciences undergo remedial training in simulated clinics with artificial dolls and tools before starting clinical treatment on real patients to develop their manual skills and gain flexibility to qualify them to treat patients.
Cyprus Science University has prepared a university library containing 6000 printed books and 40 thousand electronic books, and has allocated a workspace for its students that can accommodate more than 150 students and a computer lab for 50 students to benefit from in their studies and scientific research.
In order to help its students achieve their goals, it established a career planning center for them to help them develop training and professional plans to ensure that they get excellent job opportunities after graduation in the institutions and companies that the university cooperates with.
The university has many local and international agreements with the best universities and educational institutions such as the University of London and Tabriz University for Health Sciences.
Some of the hospitals where the University of Cyprus for Health Sciences collaborates:
Özel Avrupa Şafak Hastanesi Private European




Hospital İstanbul Özel Şafak Hastanesi




Private Ataköy Hastanesi




Hospital Ankara güven Hastanesi Private Ankara Güven Hastanesi Hospital.
You can find out more information, details, grants and offers by contacting Mekki Study.
Kutlu Adalı Bulvarı, Güzelyurt 99700